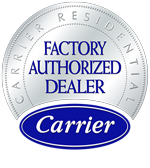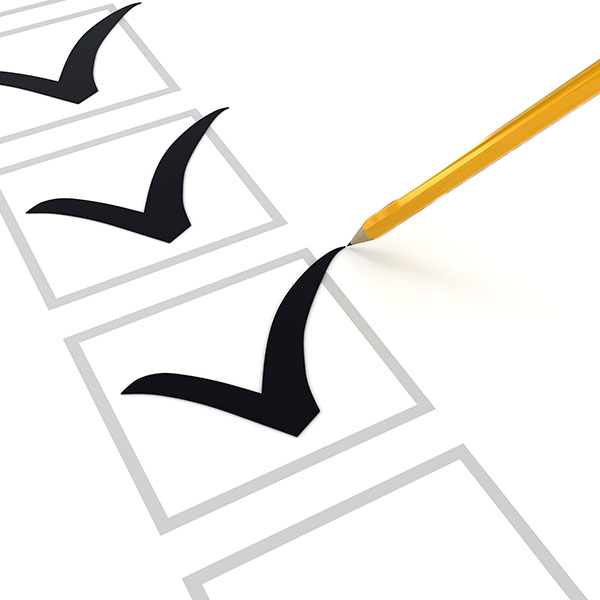 At Cal-West Air Conditioning, Inc. we strive for 100% satisfaction in everything we do. We value your opinion and invite you to tell us and others about your experience with us. Please take a few moments to tell us what you think by leaving us a review here on our website or on any of these popular review sites or social networks.
Read what other customers have said about us.

All trademarks or brands on this page are registered by their respective owner and are not affiliated with our company, nor do they endorse or sponsor our products or services.
Reviews of
Cal-West Air Conditioning, Inc.
(Based on 14 rated reviews)
While researching to find a reliable air conditioning company, I came across Cal-West Air Conditioning. I had called during a major heat wave and Cal-West was booked for a solid week before I could get an appointment. My original appointment had to be re-scheduled due to unforeseeable delays, but every step of the way, Lisa the dispatcher, was in constant communication with me to let me know when the technician would arrive. Lisa made me feel like she was on my side; calm, helpful, understanding and informative. Gary, also the owner of the company, came and restored my A/C unit. He arrived around 5 pm and stayed until 8 pm He was very thorough and honest. It is nice to know that the owner gets his hands dirty and is in the trenches so to speak. Thank you, Cal-West, I am extremely satisfied!!!
I scheduled Cal-West for a service call to check my air conditioner that was blowing air but not cold air. I suspected all it needed was a recharge. I decided on Cal-West after shopping other companies and deciding to keep the business "local". After some scheduling miscues that were exacerbated by the hottest week in years, the owner of the operation actually made a very late visit to accommodate my day off from work. Lisa, the receptionist/scheduler/dispatcher? was cordial, courteous, understanding and accommodating to my circumstance and the owner went out of his way to accommodate me. I did not at all experience the rudeness mentioned in an earlier review. They restored my faith in local business doing "the right thing".
My A/C stopped working on Tuesday during the height of the heat and humidity. My wife was having major surgery on Friday and I needed repair. Calling around and leaving messages the best I could do was the following Tues, until Lisa from Cal West called and I explained my situation. She was understanding and somehow arranged for A service rep (Dan ) to come out to access my problem on Fri AM. Dan arrived at 8 AM sharp, found the problem and returned in a few hours to have me up and running. They went out of their way to understand and fix my problem during the busiest time of the year for them. Thank you all and especially Lisa and Dan. Good job and my wife is comfortable and happy.
Gary is a true champion for the home owner. He is straight forward and has a passion for doing it right. These qualities are appreciated by this home owner. Thank you!
Ryan and Sal were both professional, knowledgeable and friendly. Thanks!
From customer service, inspection and the installation, I was treated royally during this stressful period. Thank you ALL!
I contacted several companies to get estimates. Cal-West had the best price! Very prompt and courteous service. Thank you!
Cal-West Air Conditioning is the only company I will ever call. I have been trying to get the a/c fixed in my rental property so it is ready for my tenants who are moving in this weekend. The first company that came out spent about 10 minutes looking at my system and then told me the whole thing needed to be replaced and quoted me a price over $5000! The system is only 6 years old! The second company that came to give me a second opinion quoted me a cost for repair that was higher than the cost I was quoted to replace it! I called Cal-West based on a neighbor's recommendation. Their office dispatcher was so kind and helpful and did everything she could to squeeze me into their busy schedule. The technician that came out did a thorough inspection of the system and found an electrical short. A repair that only cost me $263, and the a/c is running like new. Just in time for the new tenants to enjoy. Thanks Cal-West team for your efficiency and honesty!
I was very satisfied by the fast and efficient service I got from Cal-West Air Conditioning. Our furnace completely stopped working on us in the middle of the night. I called Cal-West the next morning and even though they had a full schedule they worked me in. The owner of the company was on my roof that evening well after dark and normal working hours. He found that our 40 year old furnace needed replacement and had it installed the very next morning. Thank you for your prompt service and making sure my family had heat for the Holidays.
We had an emergency at our house and with my wife being pregnant we really needed to get the fix resolved quickly and for a fair price. A neighbor recommended Cal-West and they got the job done rather quickly. We were really pleased and would certainly use their services again. Thank You!!
When my furnace wouldn't turn on, I turned to Cal-West Air Conditioning to see what was going on. The very nice tech was on time and looked at my old unit. He was able to get it up and running again, but gave me an estimate on replacing ...
We called Cal-West based on their reputation since we haven't had our air-conditioning or heating checked out in the 11 years we have owned our home. The technician came out on the day agreed upon and (on the hottest day of the year so far) A COUPLE OF HOURS EARLIER than the time he said he would be there. He was extremely professional, knowledgeable, and explained everything in as much detail as I requested. He checked out our air conditioning, heating, and ductwork, offered advice, made recommendations, and was very thorough. I highly recommend Cal-West Air Conditioning to anyone in need of a dependable and professional heating/air conditioning company that provides exceptional service at a reasonable price.
Arrived on-time; located minor leak that other "cut-rate", well-advertised companies didn't locate! Final cost was less than initial estimate. Would recommend Cal-West to anyone needing quality repair services.
This company's service was available when others weren't. Courteous and considerate office staff kept us informed of appointment time; very professional technician. Best part: we now have a/c working and hopefully permanently repaired after unsuccessful try by others. Highly recommended, as witnessed by almost all reviews on this site. Would certainly call them again, but hopefully, I won't need to!